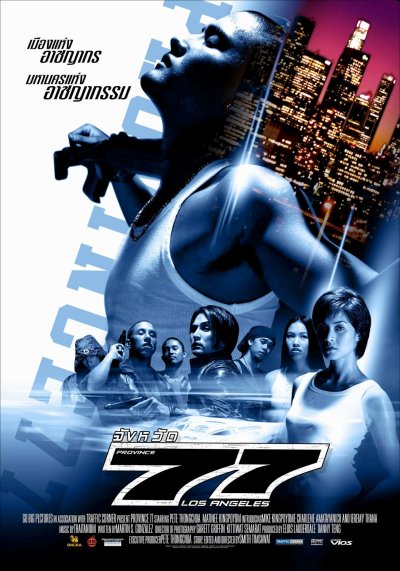 Some time ago, the Wikipedia article on the subdivisions of Thailand included the trivia that Los Angeles is called the 77th Thai province due to the high number of Thai people living there. To add to the name play, the name Los Angeles means "city of angels", just like the first part of the Thai name of Bangkok, Krung Thep. But so far I did not see any real source using the name. But now I at least know one, the 2002 movie Province 77 (in Thai: จังหวัด 77) set in Hollywood. I just learned about it by Google, I haven't seen it yet - but Thai movies are rarely shown in German TV anyway, and it wasn't among those movies shown two years ago on the German-French culture channel
arte
. The only other place I happened to see Thai movies are the overland VIP buses, which usually show one movie at the start of the overnight journey. So it seems I have to find the VCD of this movie when I am in Bangkok next time, even though I normally don't like these action movies.
Also Wisekwai's Thai movie blog has only a short mention of the
DVD of this movie
, also the
Internet Movie Database
does not give much. I could only find the soundtrack of the movie was done by the Thai hip hop band
Thaitanium
.
The intro and the first scenes can be found on YouTube.